Joseph F. Connor is a husband, father of two, son and brother.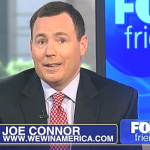 He has testified before the Senate Subcommittee on Foreign Relations regarding President Clinton's 1999 clemency grant to 16 terrorists whose FALN murdered his father, the Senate Judiciary Committee in 2009 during Eric Holder's confirmation hearing and introduced The Pardon Attorney Reform and Integrity Act to Congress in 2000.
Having commuted through the WTC on 9/11/01, Connor eye-witnessed the attacks from his nearby office, losing his cousin among others.
Mr. Connor led the successful 2011 effort to deny parole to the terror leader who refused the Clintons' 1999 clemency grant.
Joe conceived of and co-authored The New Founders (www.thenewfounders.net) bringing the founders alive in today's America.
Joe's articles have been published in the New York Post, Human Events, Los Angeles Times, Newsmax, National Review Online and The Wall Street Journal. He currently contributes to Townhall.com, Breitbart.com and Redstate.com. Mr. Connor has also appeared on several news shows including The Kelly File, Hannity, Hannity & Colmes, Fox & Friends, The NBC Nightly News, Hardball, America Live, The Steve Malzberg Show as well as various local and nationally syndicated radio programs including Dennis Miller, Mark Levin and Sean Hannity.
Joe had a key role in the Citizens United documentary, Hillary the Movie that was the impetus for the Supreme Court's overturning of the McCain Feingold Campaign Finance law.
Joe is active in the local Tea Party movement and received a 2011 award from the National Conference on Jewish Affairs and The United Liberty Alliance.
A 1988 graduate of Villanova University, Joe is married and lives in the NY metropolitan area with his wife and two children. He works in the financial services industry.
Media appearances
Varney & Co.
December, 2015, as hard currency pours into Cuba, will Hillary Clinton demand FALN terrorist William Morales' return?
August, 2015, Parallel Capitulation; establishing relations with Cuba and Iran
Special Report with Bret Baier
Fox Five, New York
May, 2015 return FALN bomber William Morales from Cuba
The Kelly File, America Live w/ Megyn Kelly
Fox & Friends
 August, 2015, UNC Chapel Hill teaches from 9/11 terrorists' perspective
June, 2015, Auctioning 9/11 artifacts to the highest bidder? 
April 7, 2015, Will NJ release a BLA murderer of a state trooper who was sentenced to life in prison?
January 25, 2015, bringing fugitives back from Cuba
December 20, 2014, justice for fugitive terrorist William Morales in Cuba
November 3, 2014, Chris Rock's SNL monologue making fun of the 9/11 attacks and Freedom Tower
October, 2013, discussed terrorist trials in NYC and perception of weakness
June, 2013, revisited and raised additional points about terrorists at universities
April, 2013, exposed universities with terrorists as faculty and honoring terrorists
March, 2013, outrage of Saudi's being granted most trusted traveler status in US
September, 2012, presented The New Founders
July, 2012, how can those on the terror watch list be allowed pilot training?
Hannity / Hannity & Colmes
June, 2013, discussed Eric Holder's involvement in clemency offer to terrorists
November, 2008, predicted Eric Holder becoming Attorney General
America's Newsroom
May, 2014, defended store at 9/11 Museum
Chasing New Jersey
May, 2014, discussed with Meg Baker the store at the 9/11 Museum
The Steve Malzberg Show, 2013 – present
June, 2014 New York's Puerto Rican Day parade honors terrorist Oscar Lopez Rivera
2014 Arizona Gubernatorial Race
Testified before Congress                                                                                                                           
Published
Conceived of and co-authored novel, The New Founders, 2012
Critically acclaimed historical fiction novel bringing the American Founders alive in twenty-first century America
Among other periodicals
Wall Street Journal
Additional Accomplishments
Initiated City College of New York's shuttering of the Guillermo Morales / Assata Shakur Student and Community Center, 2013
Led FALN victims and family members in ensuring the denial of parole to FALN leader at Oscar Lopez Rivera's parole hearing in the federal prison in Terre Haute, Indiana, 2011
Received award from the National Conference on Jewish Affairs and The United Liberty Alliance, 2011 for contributions to the fight against global terrorism
Established blog, www.WeWinAmerica.com
Conceived of and led Mellon Investor Services' "Support Our Troops" campaign in which we collected, packed and shipped over one ton of necessary items contributed for US Troops in Iraq, Thanksgiving 2007
9/11 support group advisor and member
Coach, wrestling, baseball, soccer
Education
Villanova University, Villanova, Pa.
Bachelor of Science in Business Administration, 1988
Michael S. Duncan is a husband and father of two. He works in the financial services industry where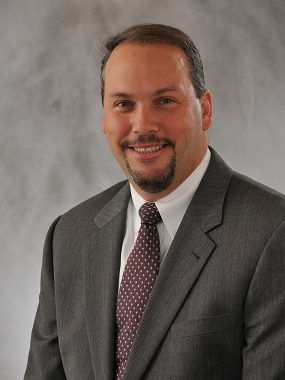 he is a frequent guest speaker on merger & acquisition industry trends. He is also a regular lecturer of continuing legal education courses to corporate law firms in the U.S.
Mr. Duncan has written numerous articles on shareowner services for trade publications as well as an article on stock options in the Spring 2009 edition of The Journal of Employee Ownership Law and Finance published by the National Center for Employee Ownership.
A 1988 graduate of Villanova University, Mike is married and lives in the NY metropolitan area with his wife and two children. He serves as an officer in The Knights of Columbus and member of the local Tea Party. Mike is very active in his church and youth sports as well.