Brian Kilmeade and Joe honored those murdered on 9/11/01
In honor of the 15 year anniversary of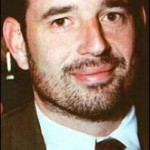 the 9/11 attacks and the 2,977 innocent people murdered, Brian Kilmeade and I toured the 9/11 Tribute Center.
Link below:
http://video.foxnews.com/v/5118130337001/brian-kilmeade-visits-911-memorial-15-years-after-attacks-/?playlist_id=930909787001
The 9/11 Tribute Center recognizes that Steve Schlag, Tim Finnerty and each of those individuals murdered had a life, dreams, promise and left behind families that loved them.
We honor the brave first responders who willingly gave their lives for others.
We will never forget.