New NYC Council Speaker wants terror bomber released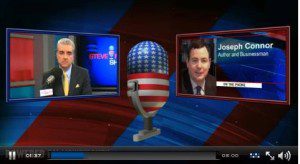 Oscar Lopez-Rivera's Puerto Rican Marxist terror organization, the FALN,  conducted more than 100 bombings on U.S. soil, killing 5 including my father Frank Connor and wounding scores. Incredibly, Lopez turned down the infamous Clinton clemencies in 1999 and chose to remain in prison.
Newly-elected City Council Speaker Melissa Mark-Viverito advocated for Lopez's release.
My old friend Steve Malzberg and I discussed this on NewsMax TV.
"This is [what] … the second-highest-level person in our city government is advocating for? Don't you think there could be better people that she might care about? "He (Lopez) is a sworn terrorist and unrepentant," Connor told Steve Malzberg.
Please view the full interview by clicking below: