House Resolution: Urge Cuba to Return the Terrorist William Morales and the Cop Killer Joanne Chesimard to the United States Immediately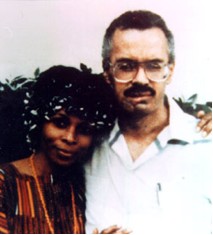 Below please find a letter and Resolution asking House members to sign on in calling for the return of terrorist fugitives from Cuba, namely FALN bomb builder William Morales and cop killer Joanne Chesimard.
Please forward this to your Representative asking she or he to immediately sign onto Rep. King's bipartisan resolution.

Dear Colleague,

There are at least 70 fugitives from the United States, who have been charged or convicted of violent offenses such as hijacking, kidnapping and murder, currently living freely in Cuba. Please join me in cosponsoring this resolution, calling for the immediate extradition or rendering to the United States of all fugitives from justice who are receiving safe harbor in Cuba.

Two of the most notable U.S. fugitives living in Cuba are William Morales and Joanne Chesimard. William Morales was the chief bomb-maker for the terrorist organization FALN. The FALN committed numerous terrorist attacks on U.S. soil, including the bombing of Fraunces Tavern and the Mobil building in New York, which killed 5 and inured over 60 others. Joanne Chesimard is a member of the FBI's list of "Most Wanted Terrorists," and was convicted for the killing of a New Jersey State Trooper.

To sign on as a cosponsor, please contact Ryan Woodward of my staff at Ryan.Woodward @mail.house.gov .
Sincerely,
PETER T. KING
Member of Congress