Thanks to Michael Parker and the Deprogram team for giving voice to our father Frank Connor and our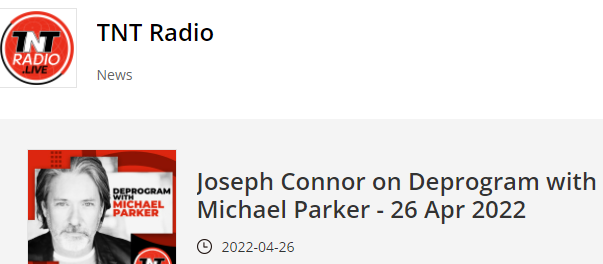 family, twice hit by terrorists and its political fallout.  We have fought for justice for decades including for the return of fugitives terrorist bomb maker William Morales from Cuba.
Please take a listen by clicking here or on the link below.  Hopefully it will help, as Michael points out, to connect and learn from the past and apply to the context of current events.
TNT Radio – Joseph Connor on Deprogram with Michael Parker – 26 Apr 2022 (google.com)