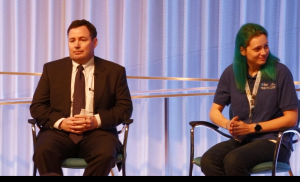 We Were There presentation
On September 11th, 2001, Joe Connor worked for JP Morgan Chase, just blocks away from the World Trade Center. As Joe fled from lower New York that day, first responders, like Caitlin Langone's father, were racing directly into danger.
Please click on the photo to the right or below for our We Were There presentations.