DAILY WIRE EXCLUSIVE: FALN Victim's Son Says Hillary Was A Key Figure In Pardoning The Terror Group
With all but the coronation of Hillary Clinton as the Democrat nominee for president, Joe spoke with Aaron Bandler of The Daily Wire about Mrs. Clinton's contemptible role in the politically driven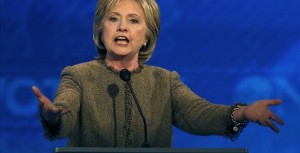 clemency to the terrorists of the FALN who murdered his 33 year old father Frank Connor.  
From the June 8, 2016 Daily Wire:
Joseph Connor, an author and anti-terrorism advocate, spoke to The Daily Wire about how his father was murdered by a Puerto Rican terrorist group, and how former Secretary of State Hillary Clinton was directly involved in pardoning them.
On January 24, 1975, Connor and his family were eagerly awaiting for his father, Frank Connor, to arrive home from work to celebrate Joseph Connor's ninth birthday and his brother's 11th birthday. Connor's mother had prepared a special meal for the evening for the family to celebrate. Sadly, his father never came home, as a bomb detonated at Fraunces Tavern in New York, where he was meeting a client for lunch, and stole his life from the Connor family. "I remember my dad always being there for us, taking us to Met games, playing with us, playing basketball with us, playing, kicking around a soccer ball, doing, you know, just always being there," Connor told The Daily Wire."
He was a young guy, he was only 33. And he loved us, and he gave us a great childhood until that day." The bomb was planted by the Puerto Rican Armed Forces for National Liberation (FALN) terrorist organization, which was responsible for 138 bombings between 1974 and 1983.
"Their stated purpose was to free Puerto Rico from U.S. imperialism, but of course that wasn't true," Connor said. "They were a Marxist group, and they were really looking to enslave Puerto Rican people under another Cuban type Marxist country."
In fact, the FALN were trained by Cuban intelligence and were deadly at their craft–the FBI didn't know about them for years. The FALN had targeted the Fraunces Tavern because it is a historic landmark where George Washington gave a farewell to his Revolutionary War officers and was also a hangout for Sons of the American Revolution. It is still a place where people on Wall Street hang out. "Not only could they attack the seeds of the American Revolution, but also the "reactionary corporate executives" they so wanted to kill," Connor said.
Please click here or paste the following link into your browser for the complete interview:
http://www.dailywire.com/news/6396/exclusive-faln-victims-son-says-hillary-was-key-aaron-bandler
For Joe's description in Citizens United's Hillary the Movie, please click here or on the link below.
http://www.youtube.com/watch?v=SRRL_vjrIk0