Pete Hegseth and Joe discuss Clinton's plan to close GTMO
Saturday, August 6 on Fox and Friends, Pete Hegseth and Joe discussed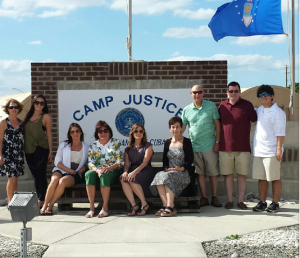 Hillary Clinton's plans to shut down the Guantanamo Bay detention facility.
As Joe explained this is nothing more than the extension of President Obama's policy and of the Clintons' 1999 politically driven release of the FALN terrorists that murdered his father Frank Connor.
Please click here and on the above photo of our GTMO family for the 3 minute interview.
Please click here for Joe's more detailed description from National Review Online after his week in GTMO this past February.
Pete Hegseth and Joe Connor
http://video.foxnews.com/v/5073602127001/nearly-half-of-remaining-gitmo-detainees-slated-for-transfer/
National Review Online
http://www.nationalreview.com/article/431942/gitmo-brack-obama-must-keep-it-open