A Time for Justice, Bring this terrorist back from Cuba: Joe's NYPost Op Ed, Fox & Friends and Steve Malzberg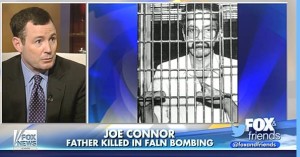 Fox & Friends and Steve Malzberg furthered justice with me this weekend by demanding the return of William Morales, Joanne Chesimard and all fugitives who have been guests of Cuba for decades.
Please see Joe's NYPost Op / Ed of December 23 detailing Morales
 http://nypost.com/2014/12/22/bring-this-terrorist-back-from-cuba/
Morales, chief bomb maker for the Puerto Rican Terrorist group FALN who murdered my father Frank Connor during their 1975 attack on Fraunces Tavern, escaped from prison in New York in 1979 after being sentenced to 89 years.  He has been a guest of the Castro's Cuba since 1988. Black Liberation Army member,  Chesimard murdered NJ State Trooper Werner Foerster in 1973.
I have fought for  Morales' extradition since the early 1990s.  Now with Obama's announced thaw in relations with the terrorist state of Cuba, it is time to demand these fugitives' return to complete their just sentences.  There can be no relationship with Cuba without Justice for Frank Connor and the other victims.
As we approach the 40 year anniversary of the January 24, 1975 Fraunces Tavern bombing, please join with me in pushing for his Justice.  Call your congressmen, senators; let our voices be heard for justice.
Please click on the links below or on the photos for the interviews.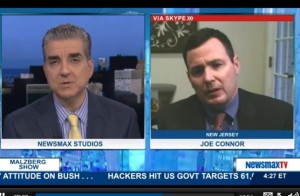 Happy Hanukkah, Merry Christmas and all the best for 2015.
Fox & Friends
http://video.foxnews.com/v/3954271462001/will-thaw-in-us-cuba-relations-bring-fugitives-to-justice/?playlist_id=930909787001#sp=show-clips
The Steve Malzberg Show
http://www.newsmax.com/Newsmax-Tv/Joe-Connor-cop-killers-Cuba-United-States/2014/12/19/id/614140/